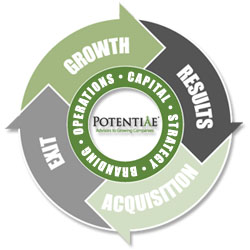 Advisors to Growing Companies
Potentiae specializes in services to growing companies at every stage of their business cycle
At Potentiae, we help companies grow, perform, change, merge, acquire, sell, raise money and maximize profits. Because we've been there and done that ourselves.
Our principals have decades of experience advising and leading companies as they evolve through the various stages of business growth. As management consultants, we have the ability to understand the unique needs of the clients we serve, having experienced and successfully managed through the exact same issues.
Especially during challenging times, our broad array of services can help any company improve its results and develop effective plans for the future. Contact us to learn how we can maximize the potential of your business.
replique montre
rolex pas cher
beats pas cher
beats by dre pas cher
sac louis vuitton pas cher
sac lv pas cher
louis vuitton pas cher
sac a main louis vuitton pas cher
louis vuitton soldes
sac louis vuitton soldes
sac louis vuitton pas cher femme
louis vuitton pas cher femme