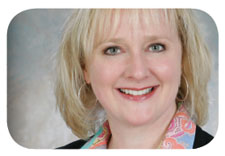 Deborah Pass Durham, Principal
Women Power Hitters. 40 under 40. Top Women-Owned Businesses. Inc. 500. First Coast 50. OneJax Humanitarian. Deborah Pass Durham and ATS Services have received many accolades from her peers and the community. As President of a national employment services company for over 15 years, she led the company through explosive, profitable growth of more than 400%. Deborah is also recognized as a civic leader throughout Florida and the Southeast.
Deborah has been at the forefront of dozens of mergers, acquisitions and divestitures. She works closely with the people involved in every transaction, creating consensus while assuring positive outcomes for all participants. As a veteran of a closely-held business, she brings strategic value to companies who are dealing with issues of generational transition, fast growth, franchise expansion and more.
Deborah's community involvement includes Leadership Florida and serving on the boards of the Jacksonville Aviation Authority; Heritage Bank; Hope Haven Children's Clinic & Family Services; Wolfson Children's Hospital; The Community Foundation in Jacksonville; Delores Pass Kesler Foundation and Florida House. She enjoys traveling and spending time with her family.